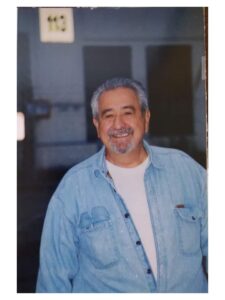 It is with great sadness that we announce the passing of Al Salcedo.  He lost his battle with Dementia on June 30, 2023.  AL was a longtime owner of the Main Mast Bar, 616 20th Street, in San Francisco.  He was also a big supporter of the Bethlehem Shipyard Museum and a great friend to many all along the San Francisco waterfront.  He will be greatly missed.
RIP  Al Salcedo May 21, 1936–June 30, 2023
RSVP at (650)389-3267
---
—Details of Al's "Celebration of Life" will be posted shortly.